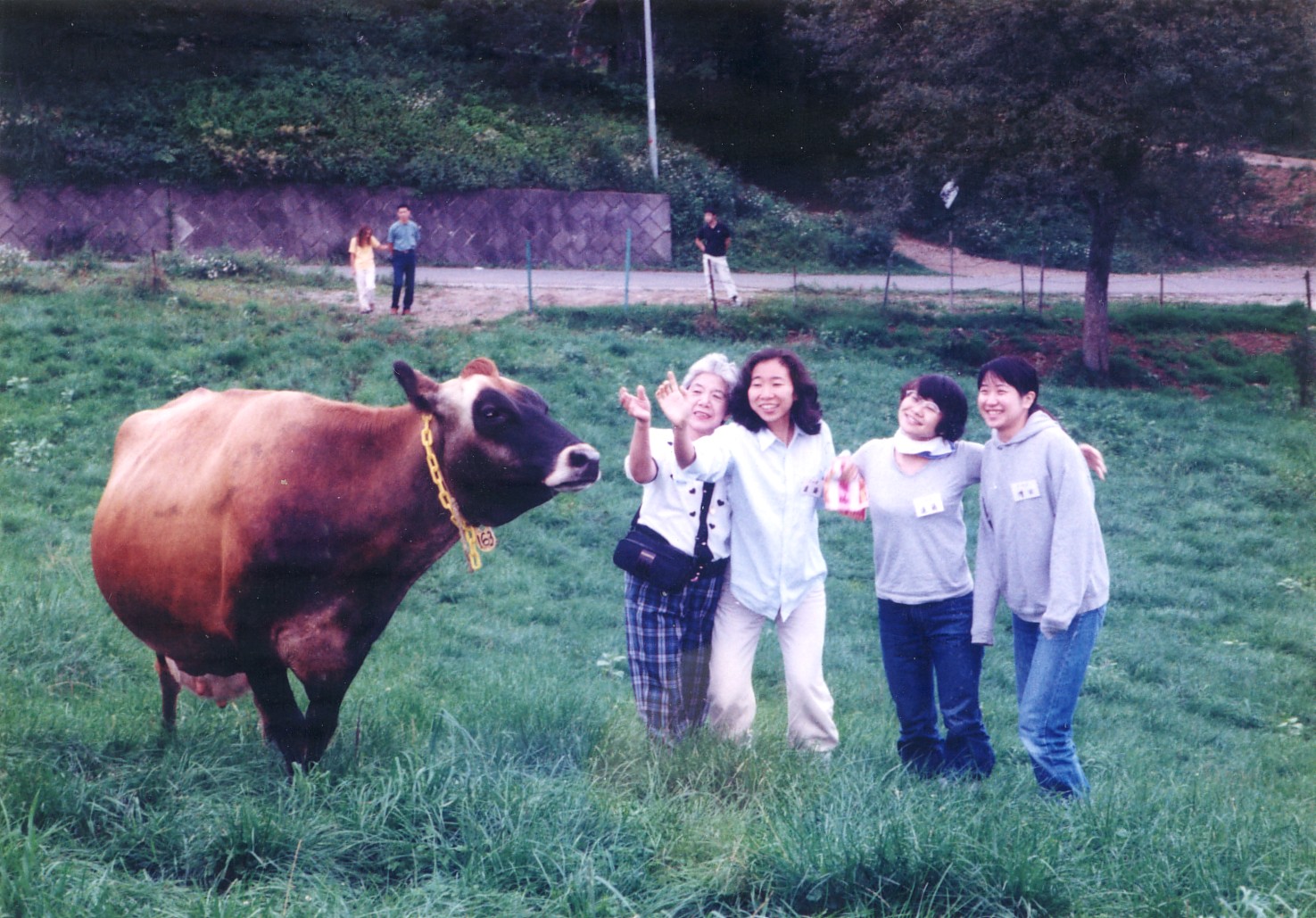 The farm is located in the east-side slope of Mt. Monomi on about 400 hectares of natural and pastoral land with beautiful views of Mt. Myogi, Mt. Arafune and Mt. Asama. Since starting reclamation of farm in 1887, we have been helping creat green-rich environment and beautiful mountaineous landscape. We have been proud of the mountains dairy under the environments of fresh air and sunlight, and grass above all.
In every season, many visitors from all over Japan enjoy the variety of scenery and other natural features, and the contact experience with animals.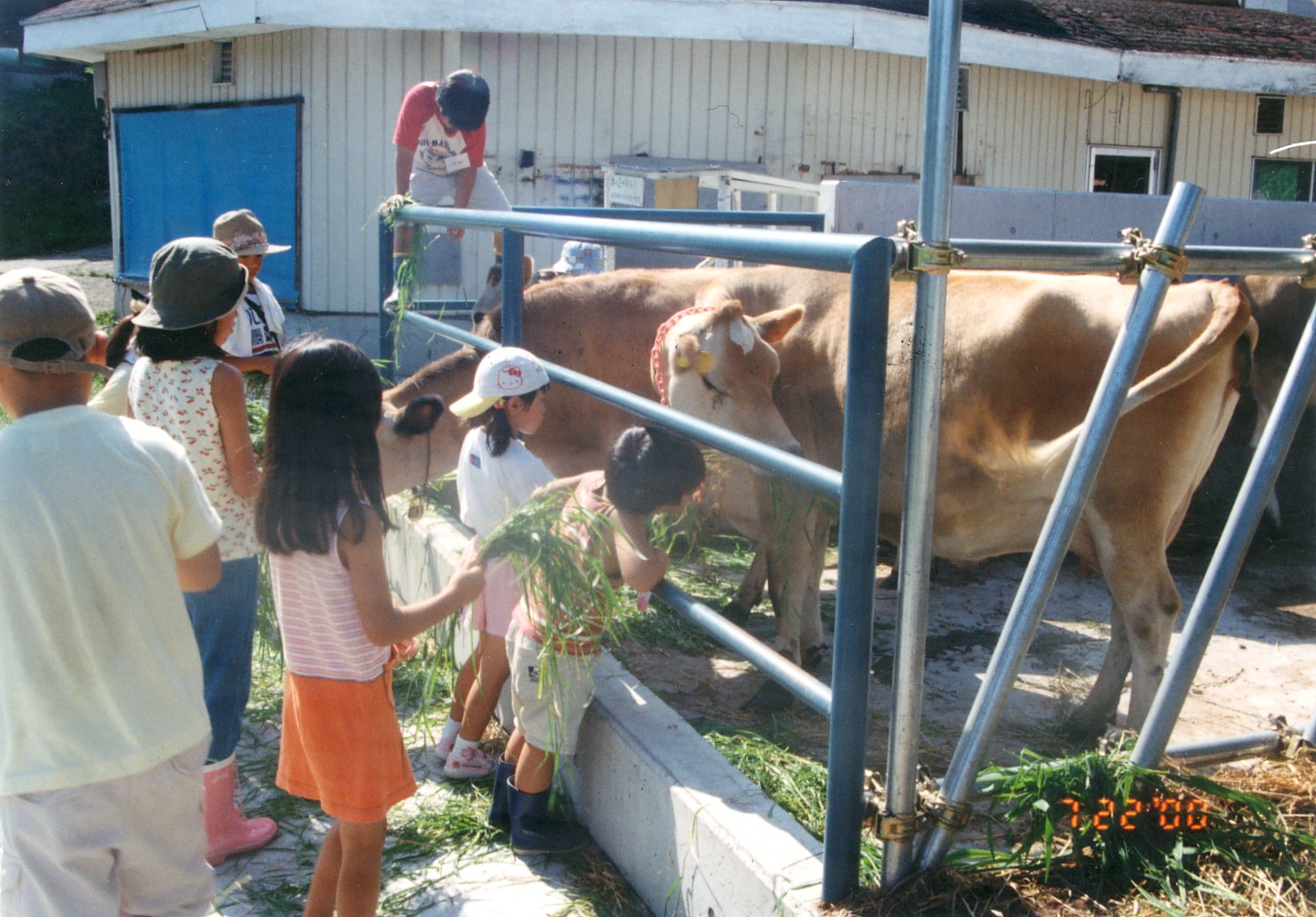 We also offer seasonal events in spring and autumn such as flower festivals and special programs related to experience about dairying such as milking, and hands-on lessons of butter and cheese production.
Moreover, we prepares the lodge with meal and milk bath, in which visitors can stay.